Canceled 3/12/18 8:00 PM
Winter Weather Advisory issued March 11 at 3:25PM EDT until March 12 at 8:00PM EDT by NWS
...Rain will transition to a wintry mix across the northern Piedmont of North Carolina Monday...
.Rain will transition to a mixture of rain, sleet, and heavy wet snow Monday morning. With surface temperatures hovering near to just above freezing, significant accumulations are not expected, however, a period of slush will likely accumulate once precipitation rates increase. A few slick spots will be possible, especially in areas along and north of Interstate 85 in the late afternoon and evening hours.
...WINTER WEATHER ADVISORY IN EFFECT FROM 8 AM TO 8 PM EDT MONDAY...

* WHAT...
A mixture of rain, sleet, and wet snow expected. Total snow/sleet accumulations of up to two inches will be possible, with localized higher amounts.

* WHERE...
The Northern Piedmont Counties of central North Carolina.

* WHEN...
From 8 AM to 8 PM EDT Monday.

* ADDITIONAL DETAILS...
Plan on slippery road conditions, including during the evening commute on Monday. Be prepared for reduced visibilities at times.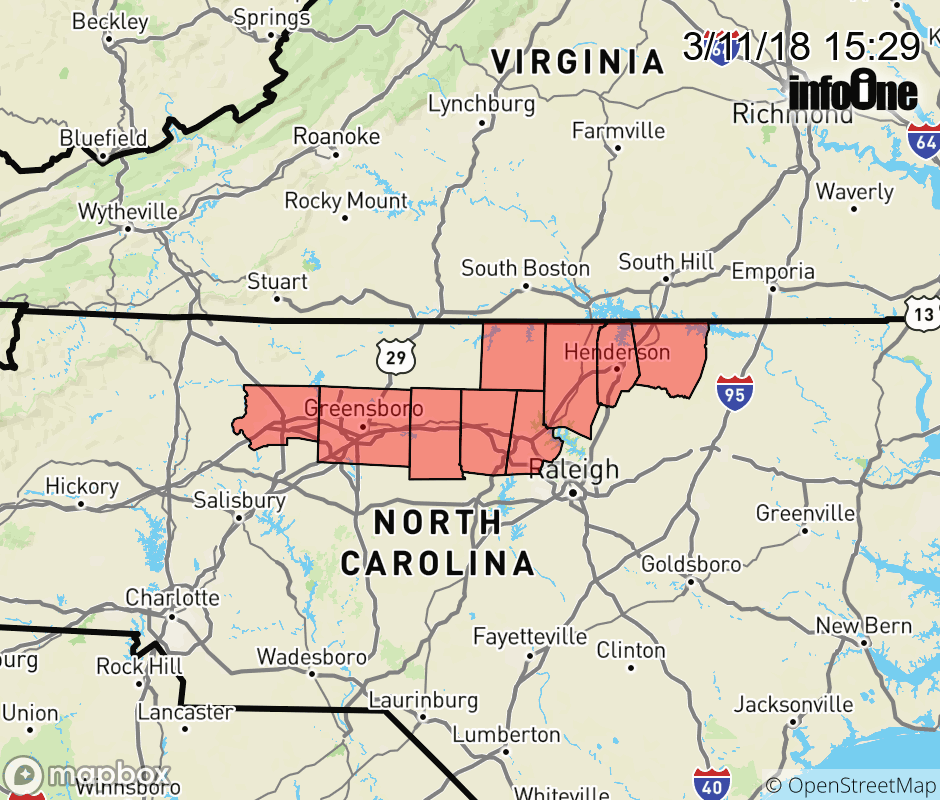 Get these alerts on your phone!