Canceled 3/12/18 12:30 PM
Special Weather Statement issued March 12 at 11:54AM EDT by NWS
...A SNOW SQUALL WILL AFFECT EASTERN ROCKINGHAM...CASWELL...CHARLOTTE...SOUTHEASTERN CAMPBELL...
PITTSYLVANIA...HALIFAX AND SOUTHEASTERN FRANKLIN COUNTIES AND THE CITY OF DANVILLE...
Until 1230 PM EDT At 1149 AM EDT, a band of locally heavy snow was located along a line extending from near Eden to Sago. Snowfall rates as this band passes could quickly increase to an inch or more an hour.
Locations impacted include...
Danville...
Eden...
Reidsville...
South Boston...
and Wentworth.
This includes The following Location Danville Airport.
Use extra caution if you must travel into or through this band of heavier snow. Rapid changes in visibility and potentially slick roads are likely to lead to accidents. Consider delaying travel until the squall passes your location.
Conditions can deteriorate rapidly in winter weather situations. Be prepared for snow or ice covered roads. Slow down and allow extra time when traveling.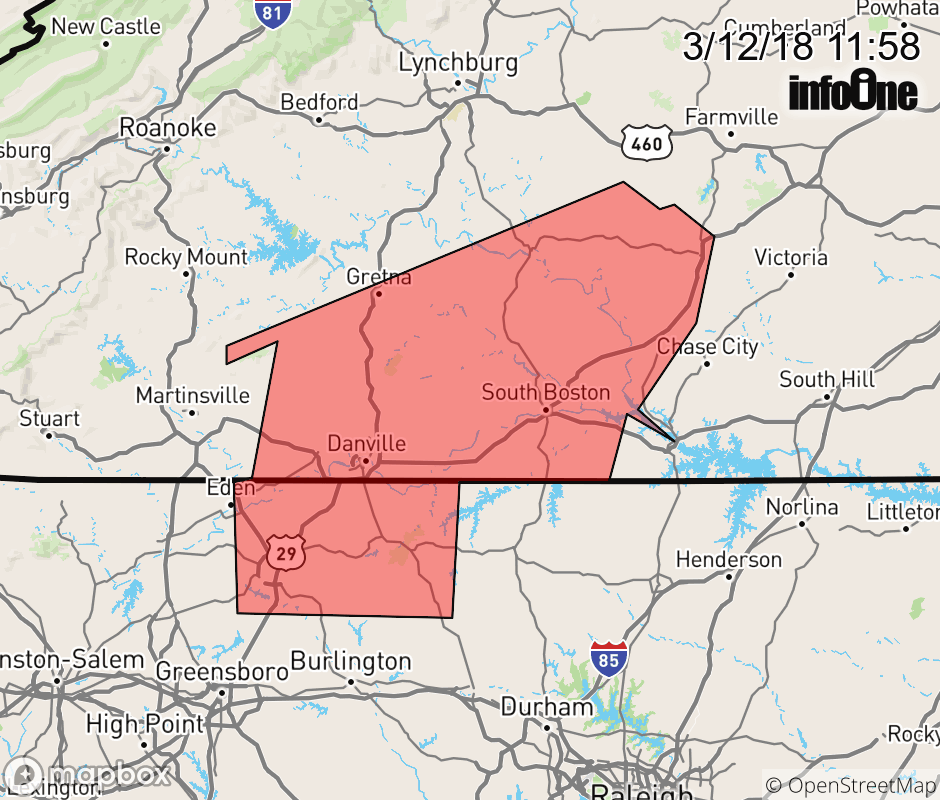 Get these alerts on your phone!