Canceled 2/14/18 8:00 AM
Special Weather Statement issued February 14 at 5:55AM EST by NWS
...PATCHY DENSE FOG IN THE NORTH CAROLINA MOUNTAIN RIVER VALLEYS THROUGH 8 AM EST...
Patches of dense fog have formed in the North Carolina mountain river valleys this morning, and lower visibilities may persist in these areas through 8 AM. The fog will reduce visibility to one- half mile or less in some locations. Use extra caution if driving and allow extra time to reach your destination this morning.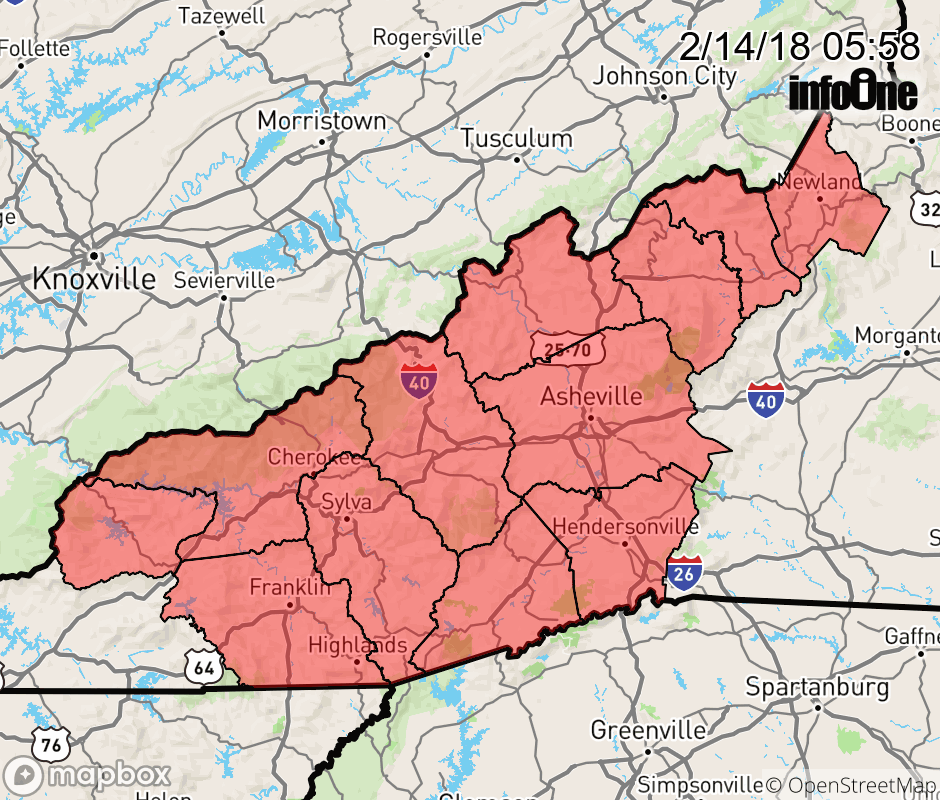 Get these alerts on your phone!