Canceled 3/12/18 10:00 PM
Winter Weather Advisory issued March 12 at 9:55PM EDT until March 12 at 10:00PM EDT by NWS
A vigorous upper level trough will move across the Carolinas this evening and off the North Carolina coast later tonight.
...WINTER WEATHER ADVISORY WILL EXPIRE AT 10 PM EDT THIS EVENING...
Lingering light snow will taper over the next hour. Little to no additional accumulation is expected. Thus, the advisory will be allowed to expired. Temperatures will hold nearly steady in the lower to mid 30 over the next few hours.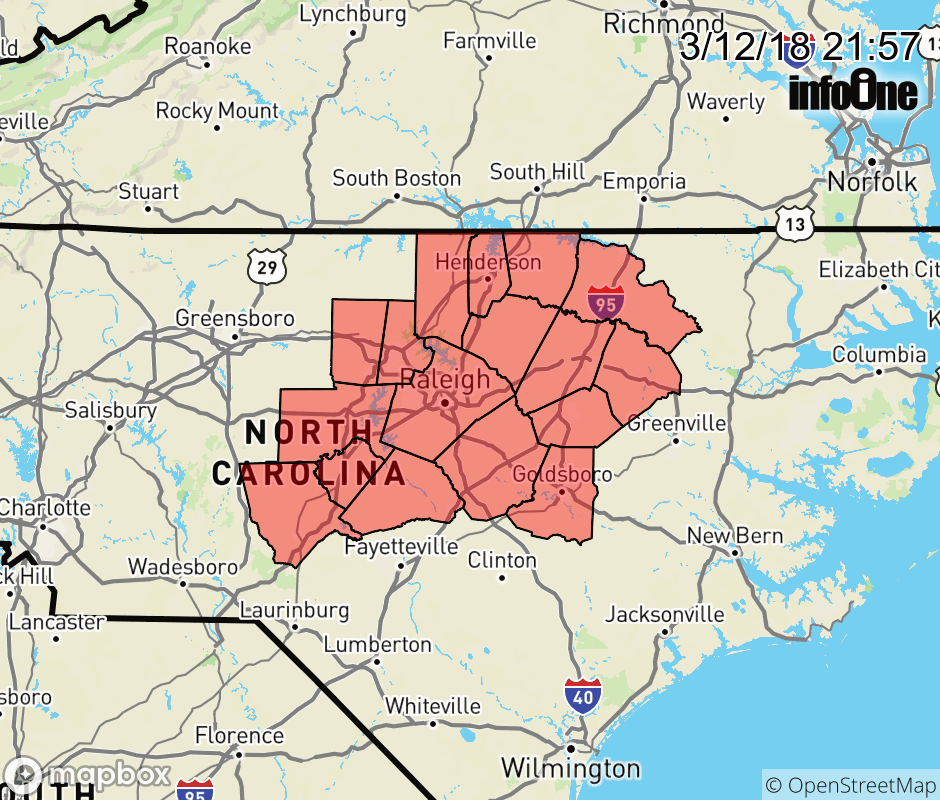 Get these alerts on your phone!