Canceled 3/13/18 10:00 AM
Special Weather Statement issued March 13 at 4:57AM EDT by NWS
...Expect Slick Spots Due to Black Ice This Morning...
Temperatures at or below freezing will allow any melted snow to refreeze on untreated roads, as ice.
Those traveling this morning will need to be alert to this, and slow down. Also, give yourself more time to get to your destination, and allow plenty of room between you and the vehicle in front of you.
Most areas will see temperatures rise above freezing by late morning, and with some sunshine, allow for melting.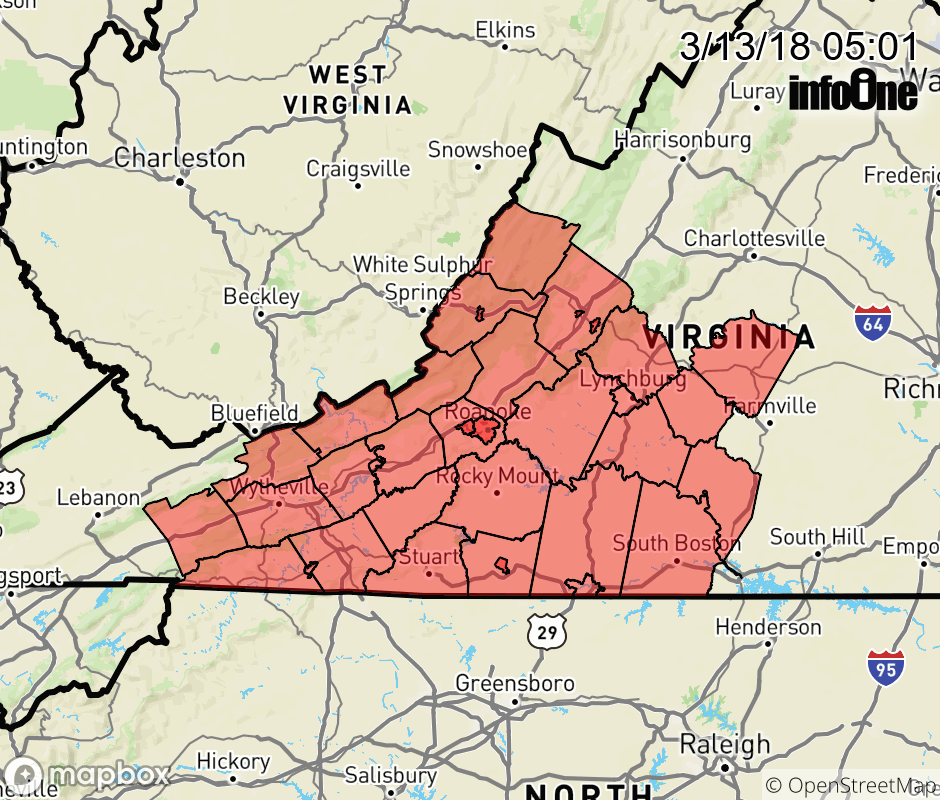 Get these alerts on your phone!