Canceled 3/12/18 9:15 AM
Local Area Emergency issued March 12 at 6:13AM EDT by NWS
THE FOLLOWING MESSAGE IS TRANSMITTED AT THE REQUEST OF THE WEST VIRGINIA EMERGENCY MANAGEMENT AGENCY CHARLESTON WEST VIRGINIA.
METRO 9 1 1 HAS RECEIVED REPORTS OF HAZARDOUS DRIVING CONDITIONS DUE TO SNOW AND SLICK ROADS. MOTORISTS ARE ADVISED TO USE EXTREME CAUTION AND AVOID ROAD TRAVEL IF POSSIBLE.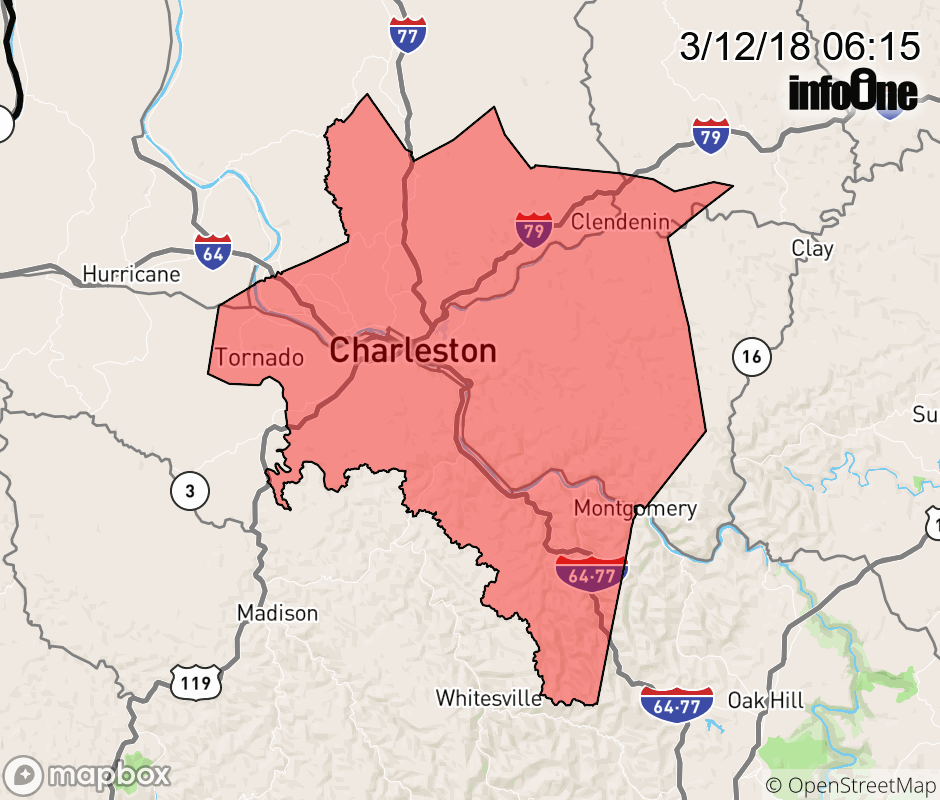 Get these alerts on your phone!