Canceled 3/13/18 10:00 AM
Winter Weather Advisory issued March 13 at 3:18AM EDT until March 13 at 10:00AM EDT by NWS
Temperatures have fallen close to the freezing mark across much of central North Carolina this morning. This may lead to refreezing of residual water on roads, particularly in areas that saw measurable snow Monday. Icy spots on bridges and overpasses are likely.
...WINTER WEATHER ADVISORY FOR BLACK ICE IN EFFECT UNTIL 10 AM EDT THIS MORNING...

* WHAT...
With temperatures close to the freezing mark this morning, residual water and melted snow on roads may refreeze into icy patches this morning, especially on bridges and overpasses.

* WHERE...
Portions of central North Carolina north of a line from Lexington to Lillington to Goldsboro.

* WHEN...
Until 10 AM EDT this morning.

* ADDITIONAL DETAILS...
. Slick, icy spots on bridges and overpasses are likely through mid morning, including during the morning commute.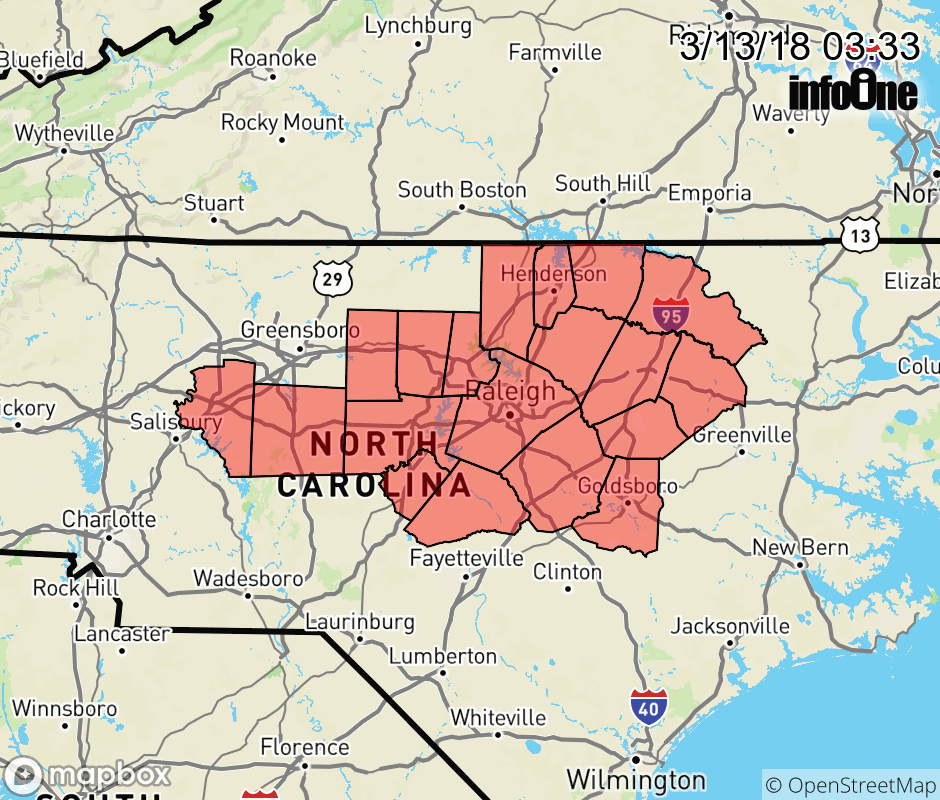 Updated: Tue 3/13/18 3:33 AM EDT

Get these alerts on your phone!