Canceled 2/14/18 11:00 AM
High Wind Warning issued February 14 at 6:19AM MST until February 14 at 11:00AM MST by NWS
...HIGH WIND WARNING IN EFFECT UNTIL 11 AM MST THIS MORNING...
The National Weather Service in Pueblo has issued a High Wind Warning, which is in effect until 11 AM MST this morning.

* LOCATION...
Northern El Paso county mainly along and west of interstate 25.

* CAUSE AND TIMING...
A strong jet stream over the region was causing strong winds along the east slopes of the Rampart Range.

* WIND...
West to southwest winds of 25 to 50 mph with gusts to 70 mph * IMPACT...Strong winds will cause difficult driving conditions along I-25 across northern El Paso county. Minor structural damage will also be possible.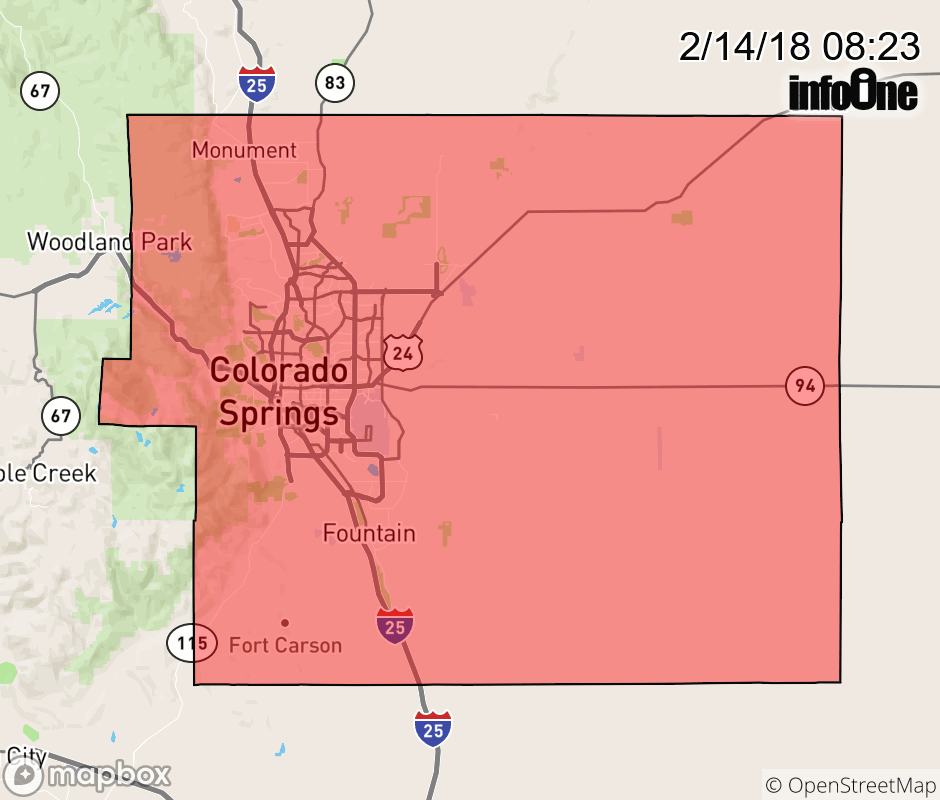 Get these alerts on your phone!