Canceled 3/12/18 5:00 PM
Winter Weather Advisory issued March 12 at 3:47AM EDT until March 12 at 5:00PM EDT by NWS
...ACCUMULATING SNOW EXPECTED ACROSS PORTIONS OF THE NORTH CAROLINA MOUNTAINS AND PIEDMONT TODAY...
.A strong upper level disturbance combined with a strengthening area of surface low pressure will keep moisture across the region today. Colder air has begun filtering into the mountains already, allowing rain to change over to sleet and snow. Snow is expected to accumulate across the North Carolina mountains, with the highest amounts in the northern mountains and at higher elevations. Additionally, cold air spilling over into the Piedmont of North Carolina, generally along and north of the I-40 corridor, will allow for a transition of rain to snow today, resulting in light snow accumulations.
...WINTER WEATHER ADVISORY IN EFFECT FROM 8 AM THIS MORNING TO 5 PM EDT THIS AFTERNOON...

* WHAT...
Snow expected. Total snow accumulations of up to 2 inches are expected.

* WHERE...
Portions of the Piedmont of western North Carolina, generally along and north of Interstate 40.

* WHEN...
From 8 AM this morning to 5 PM EDT this afternoon.

* ADDITIONAL DETAILS...
Plan on slippery road conditions. Be prepared for reduced visibilities at times.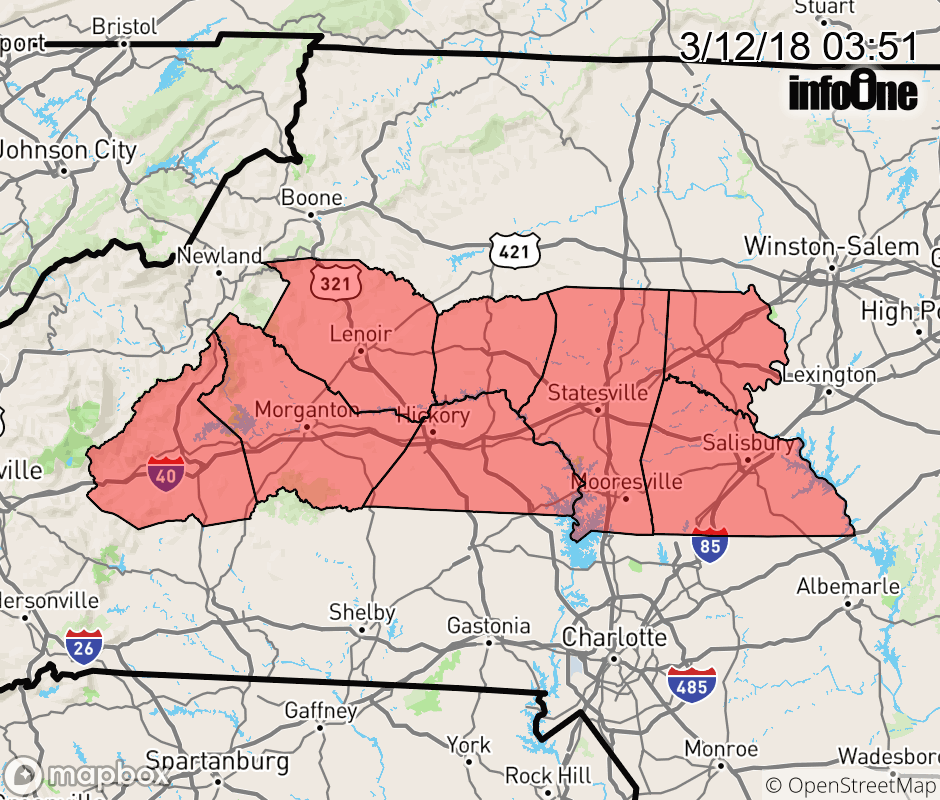 Get these alerts on your phone!