Canceled 2/13/18 9:00 AM
Special Weather Statement issued February 13 at 6:03AM EST by NWS
...Patchy Freezing Rain Possible through Mid Morning...
Spotty light rain was moving northward through the region early this morning. Surface temperatures at some locations are at or just below the freezing mark. Thus, some of the precipitation is falling as freezing rain and freezing drizzle. This could result in patchy slick spots on untreated roadways, especially bridges, overpasses, and elevated surfaces. Temperatures are not expected to drop much more, but if conditions become worse than currently expected, it may be necessary to issue a Winter Weather Advisory for part or all of this area.
If you are planning to travel in these areas early this morning, which includes mainly areas west of the Blue Ridge through northwest North Carolina, southwest Virginia, and southeast West Virginia, be alert for patches of ice, especially on elevated roads and surfaces. Patches of ice on sidewalks and walkways will also be possible. Use extreme care whether driving or walking.
Pay close attention to the temperature in your area, and if it is 32 degrees or lower, expect patches of ice through mid-morning.
Stay tuned to NOAA Weather Radio or Commercial Radio and Television for the latest weather information.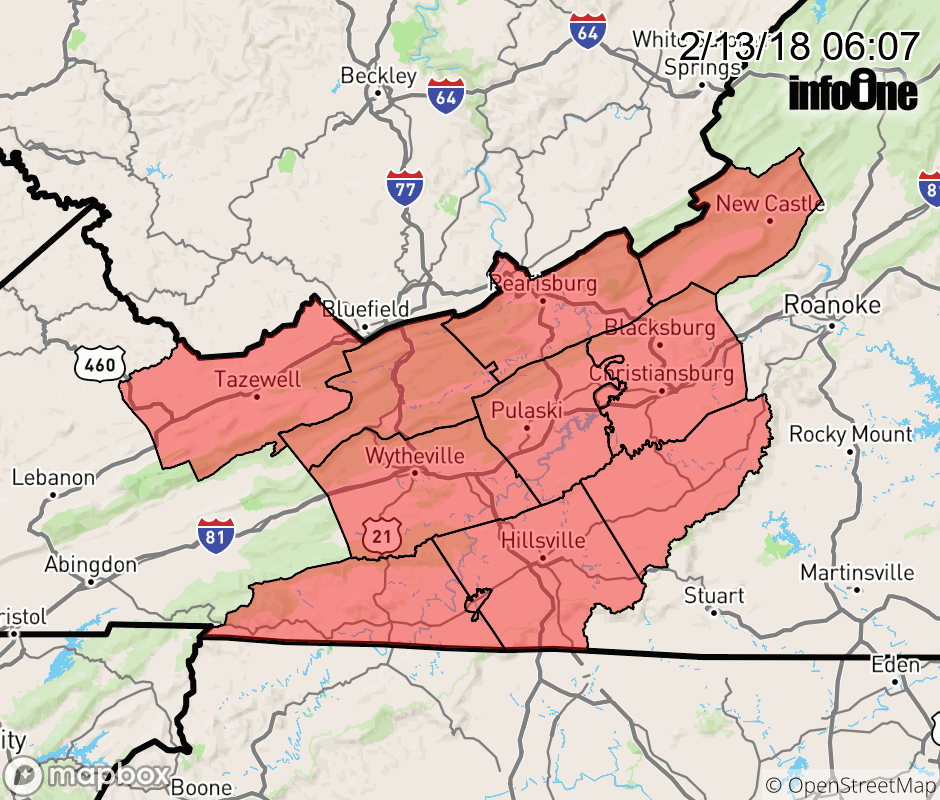 Get these alerts on your phone!