Canceled 6/3/23 12:00 AM
Air Quality Alert issued June 1 at 4:40PM EDT by NWS Baltimore MD/Washington DC
RRA The Virginia Department of Environmental Quality has issued a Code ORANGE Air Quality Alert Friday for Winchester and the eastern West Virginia Panhandle.
A Code Orange Air Quality Alert means that air pollution concentrations within the region may become unhealthy for sensitive groups. Sensitive groups include children, people suffering from asthma, heart disease or other lung diseases and the elderly. The effects of air pollution can be minimized by avoiding strenuous activity or exercise outdoors.
For more information on ground-level ozone and fine particles visit the web site Virginia DEQ air quality web site at www.deq.virginia.gov.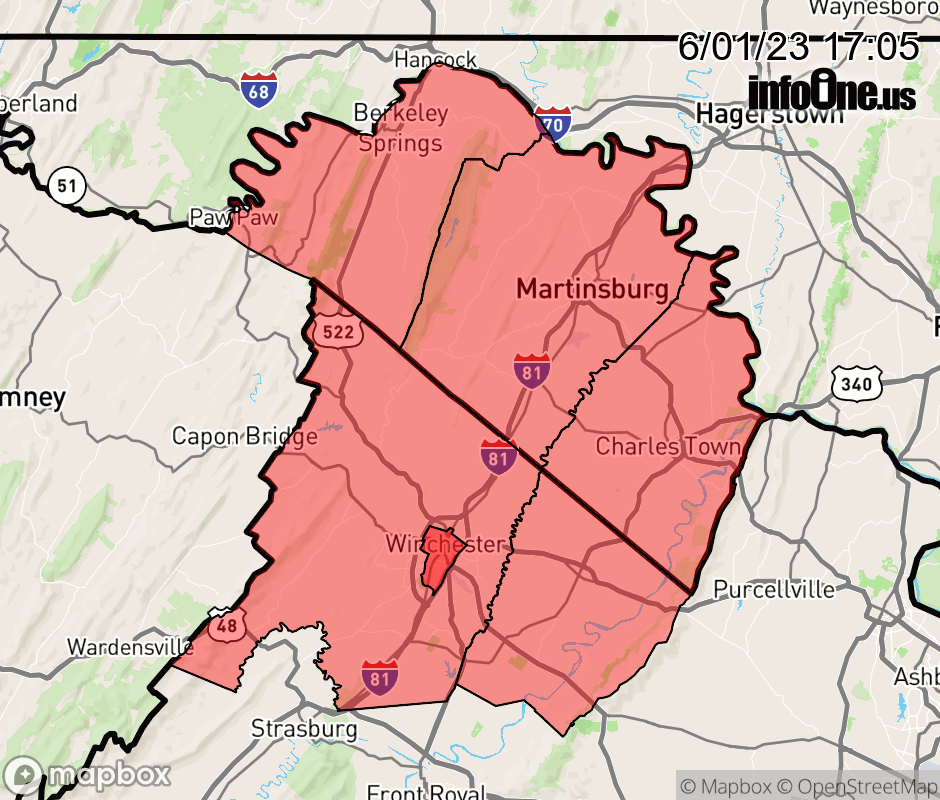 Why aren't you using the InfoOne app?
Stay abreast of information affecting your community! InfoOne tracks real-time information such as:
Weather Alerts
Car accidents and major traffic issues
Power outages
Missing and runaway children, Amber Alerts
Earthquakes
School closings and delays
Local news
InfoOne currently supports over 100 communities in NC, VA and WV, and our coverage area is steadily growing.
It's free! Install the InfoOne app today and see what you've been missing.